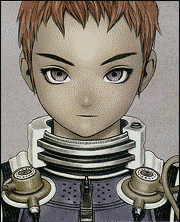 In 2000, I decided that I was bored of having alot of anime, but not sharing. I wanted create a store, but it would just cost too much time an effort. I created RECCA instead.
Residents of East Contra Costa Anime Society is just that, a society, a community if you will. I wanted to create a club where anime fans can talk, laugh, and socialize with other fans. If you read this, I hope you wish to join us and our fun, meet new friends, and yes watch alot of Anime! Welcome to our site, and I hope you enjoy!

Sincerely,
Jason Ebner
President and Founder, The RECCA Society!
RECCA is a non-profit organization. All money taken in by the club is spent on the club!
If you are interested in joining the club, e-mail me at recca1990@hotmail.com or maestro4710@hotmail.com.